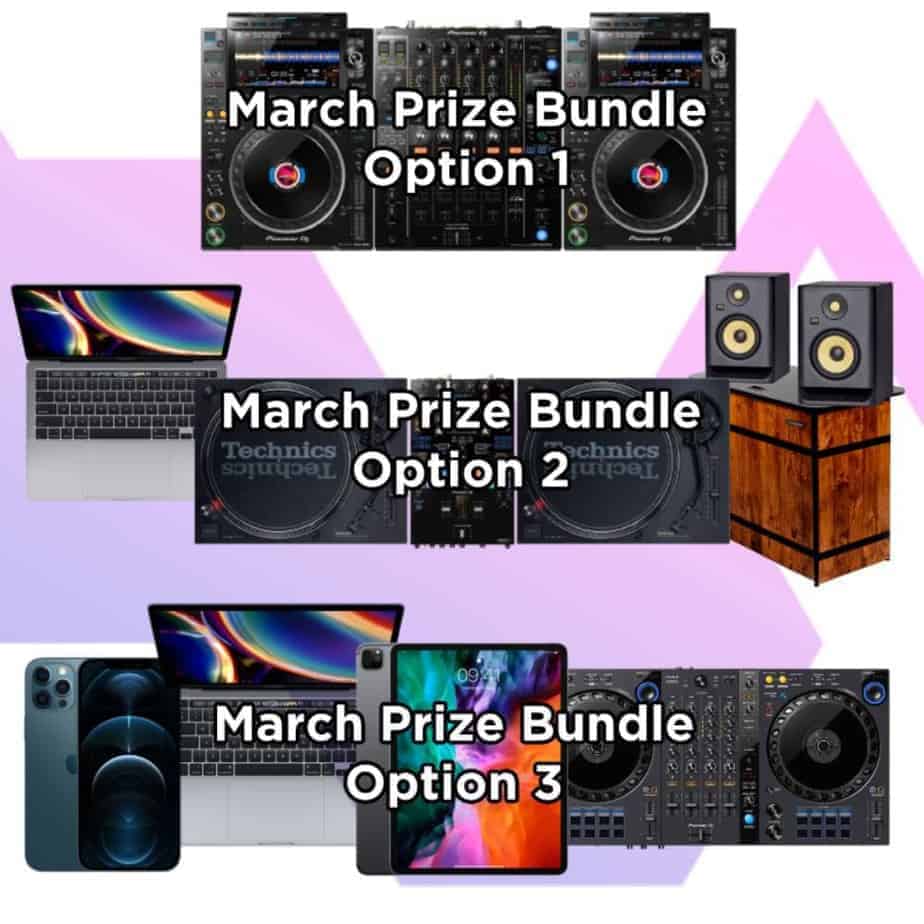 Our February DJ competition was a success, and we happily sent over the mammoth £6,500 DJ prize to our first ever winner, Allan Barwise. Our March competition gave you a chance to win a new selection of prize bundle options.
The most in-demand DJ setup for 2021. The current best CDJs and Mixer:
The number-one DJ vinyl turntables, mixer, laptop, stand and high-def monitor speakers:
A top drawer tech bundle made up of high-spec Apple products, now together with Pioneer's latest and greatest DJ controller:
Closing date for entries is midnight on the 31st of March 2021.